Valentine's Day is almost here. Personally I'll be celebrating solo but that doesn't mean I can't get in the spirit. Being that pink is my favorite color, the Valentine's Day aesthetic is right up my alley. I love that February is basically an excuse to wear the most girly and feminine pink outfits. As with most holidays I love to coordinate my manicure to match the overall theme. I did a whole post on festive holiday nails here if you want to check it out. I've found some great Valentine's Day manicure inspiration and wanted to pass that along to all of you. From at home press on nails to visuals to bring your nail tech, these manicure designs will get you in the Valentine's Day spirit.
This post contains affiliate links. If you purchase something through one of these links I earn a small commission at no additional cost to you!
I picked up these at home press-on nails from Target and I am in love! I don't normally go for a pointy almond shape, but the light pink color and heart details made them impossible to pass up. You apply these with a provided nail glue so they're a little more long lasting than sticker press-ons. Super cute and budget friendly option for a Valentine's day manicure.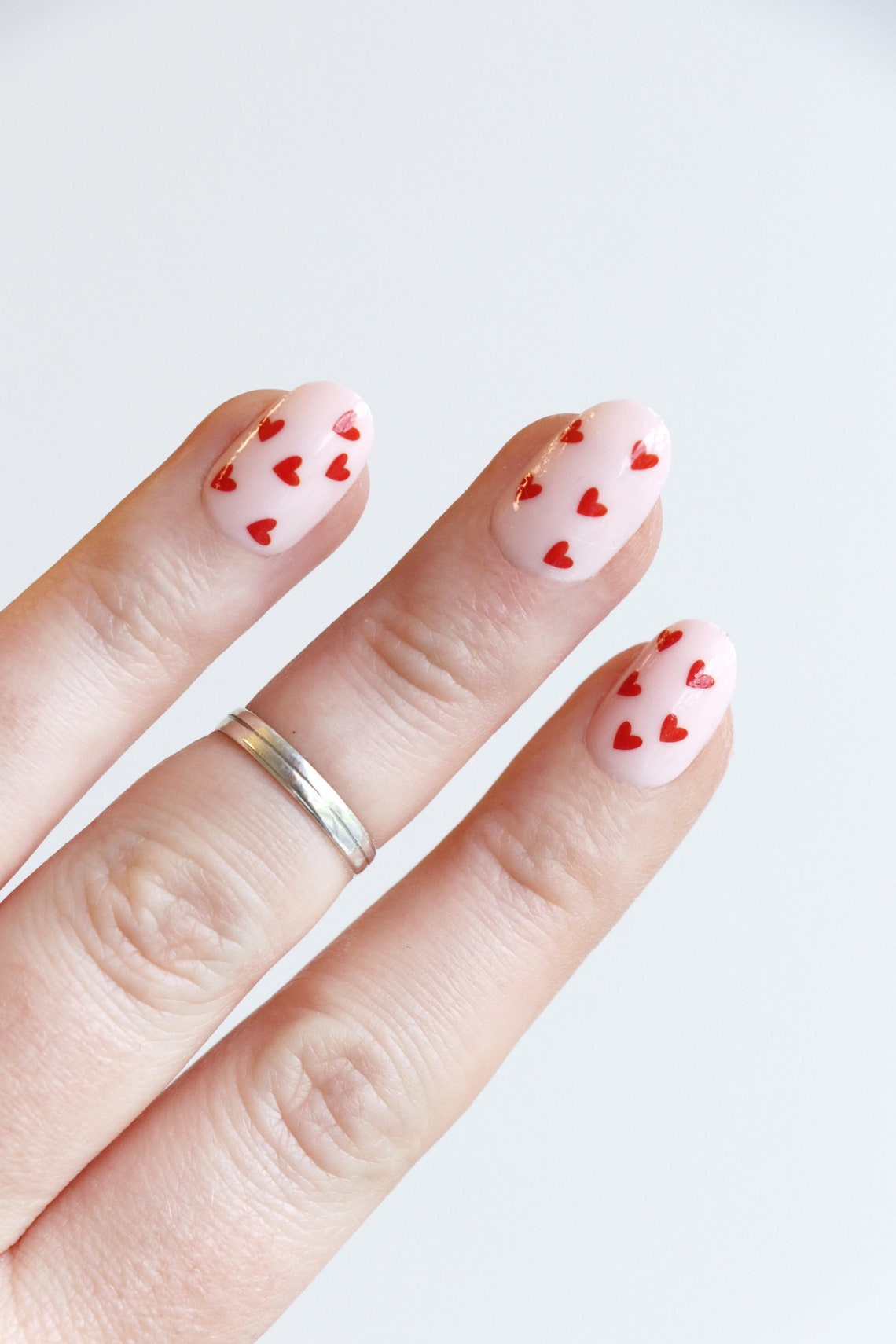 These are another great DIY Valentine's Day manicure option. You can add these cute heart decals over any color manicure you like!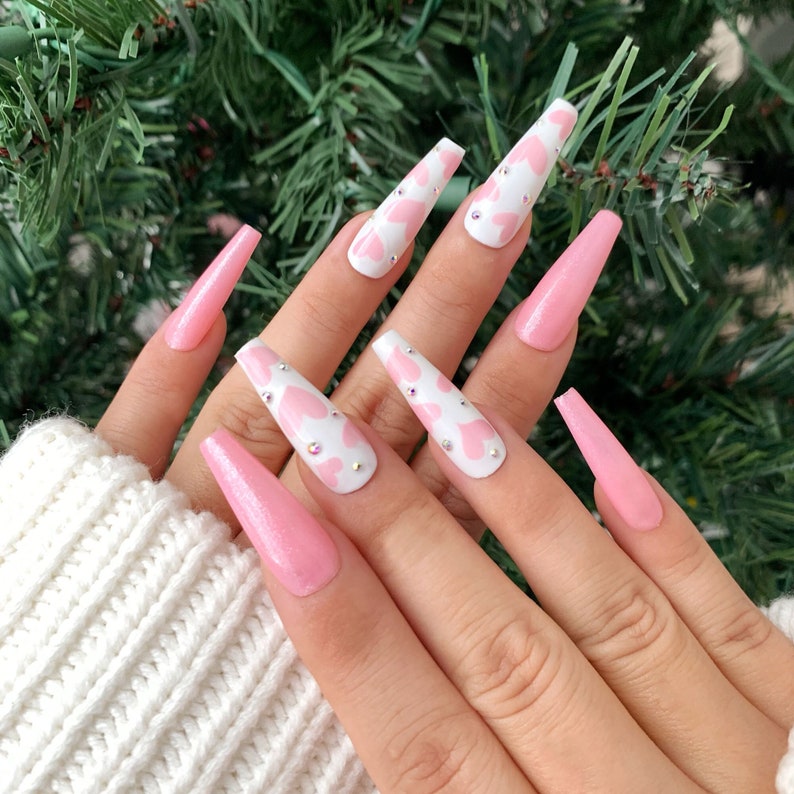 I love how dramatic these press-on nails are. The combo of pink and white is super girly and the added crystals make these nails so fun.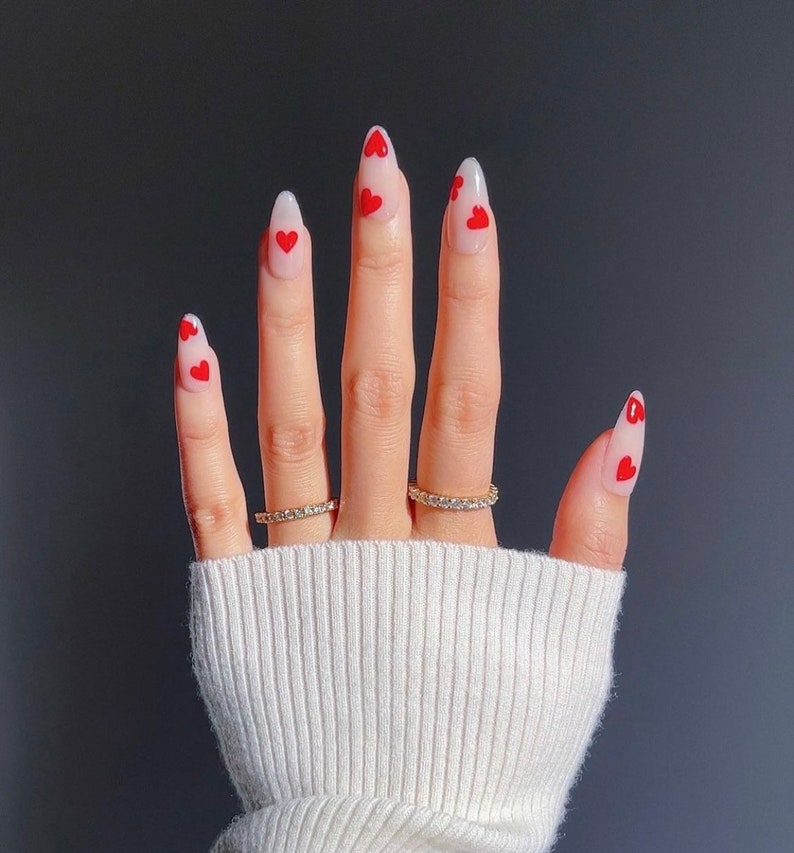 If you like more traditional red nail art for Valentine's day this manicure is perfect for you. These press-on nails are a beautiful pointy almond shape. I love the red hearts that are scattered throughout the design and think it just look super feminine.